I Dream of Jeannie: I See Demons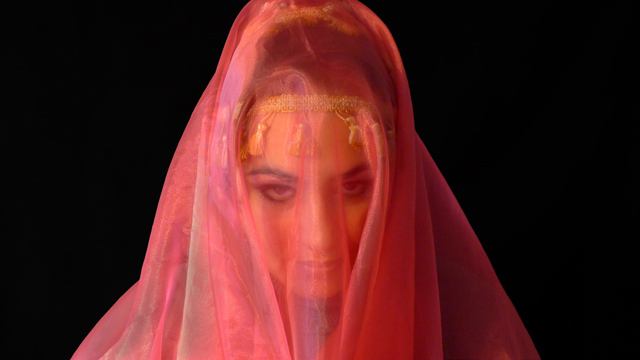 I Dream of Jeannie: I See Demons
2012
Dreaming of Jinn I
125x 78 cm
Photographic Print, Aluminium Mount
Edition of 10 + 1 AP
Eric Parnes' body of work reflects the experiences of a younger generation that came of age between the Middle East and the West. Whether through travel, television or the music we listened to, all of these references have shaped our visual culture; creating an art form that resonates with the viewer precisely because it presents an emotional connection to their past. While illustrating the affects of globalization on a rapidly evolving Middle East, this kind of art ultimately highlights a cross-cultural conversation that has been going on for centuries.
Deena Aljuhani Abdulaziz: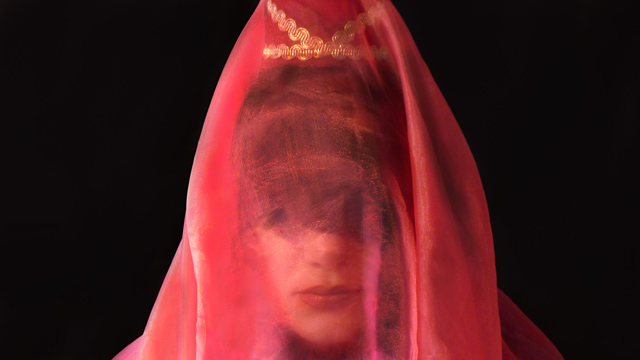 Dreaming of Jinn II
125x 78 cm
Photographic Print, Aluminium Mount
Edition of 10 + 1 AP
The interplay and exchange of ideas between East and West has never been more important than it is currently and artists are in turn critical players in keeping that dialogue fresh, alive and honest. In I Dream of Jeannie: I See Demons, Eric Parnes offers a new perspective on an old theme - the ways in which East and West see one another, the stereotypes on the surface and the more complex realities beneath it. Eric is a product of both cultures, and he is by disposition and background well-suited for the task he has set himself. His contemporary take on Orientalism is perceptive, witty and resonant.
M. Shafik Gabr
"Masterpieces of Orientalist Art: The Shafik Gabr Collection" (London: ACR, 2012)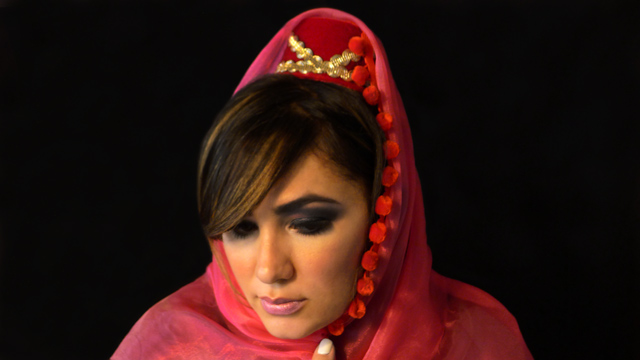 Dreaming of Jinn III
125x 78 cm
Photographic Print, Aluminium Mount
Edition of 10 + 1 AP
THE PHENOMENA OF ORIENTALISM is traditionally defined by most art scholars as the recurrent Western practice of appropriating or reinventing Eastern imagery in their own art and literature. Perhaps standard art history's most disseminated, and conspicuous, use of this approach is seen in 19th century Academic painting, wherein a significant number of artists were fascinated with depicting their own revisions of the mystical exotica of what they saw as the extrinsic, untouchable Middle East. The captivating region's traditional resplendent wardrobes amidst a backdrop of sandy cities, inhabiting clusters of majestic architecture, set the perfect tone of another flavor of alluring romanticism desperately sought in their time. But - what we know today as "pop culture," which includes the development of things commonly referred to as"Americana" or even "kitsch" - also frequently inherits from this Orient in a way that can seemingly only be described as a new understanding: "Neo Orientalism™"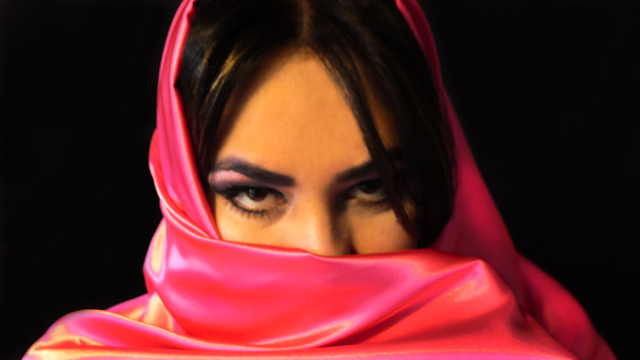 Dreaming of Jinn IVI
125x 78 cm
Photographic Print, Aluminium Mount
Edition of 10 + 1 AP
Perhaps no other known artist so poignantly introduces the contemporary cultural term of "Neo Orientalism™" than Eric Parnes, whose work effectively conveys a revealing examination of the experience as it can be felt today - not yesterday, not tomorrow; but in the very literal now. The artist's distinct approach, as seen in all his work to date, comes across as relevant, fresh, and strikingly meaningful; and, no matter what subject matter thus far the artist has tackled, the denouement each time remains aesthetically interesting with a personal signature idiosyncrasy. His work appears to philosophically salvage from both the old and the new, emerging with valuable elements of classical Persia and from astute representations of the 21st century Middle East. Intermittently incorporating visual souvenirs of the greater Babylonian empire, the art of Eric Parnes also converges with articulate contemporary symbols of the ever-developing modern-day Orient as it continues to ubiquitously influence our intensely globalizing and immersive world culture.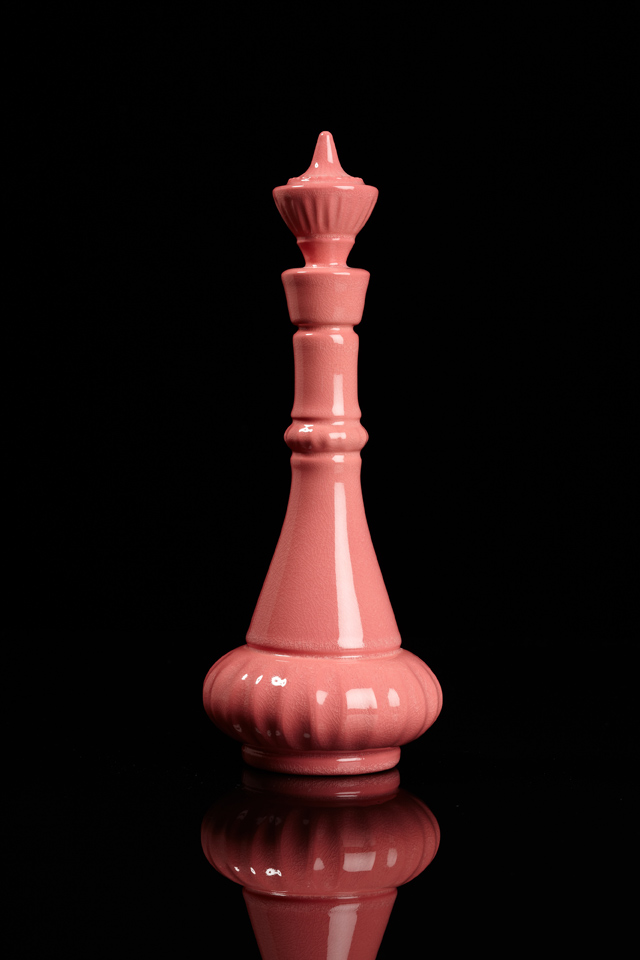 Jinn Vessel Pink
6cm x 35cm
Porcelain
Edition of 8 each+ 1 AP
It is of especial interest to note that Jeannie's famous bottle was not specifically manufactured for the show. The actual bottle was a 1964 Jim Beam Bourbon Whiskey liquor decanter, produced as a specialty release for Christmas that year. It was created by a commercial designer by the name of Roy Kramer for the Wheaton Bottle Company, clearly influenced by a Middle Eastern design. Reportedly, Jim Beam Distillery's President at the time, Martin Lewin, had travelled through Europe to inspect the company's branches situated overseas; and during a trip to Germany in 1963, he noted a Middle Eastern decanter that would eventually become the holiday edition of the whiskey and later the vessel for Jeannie.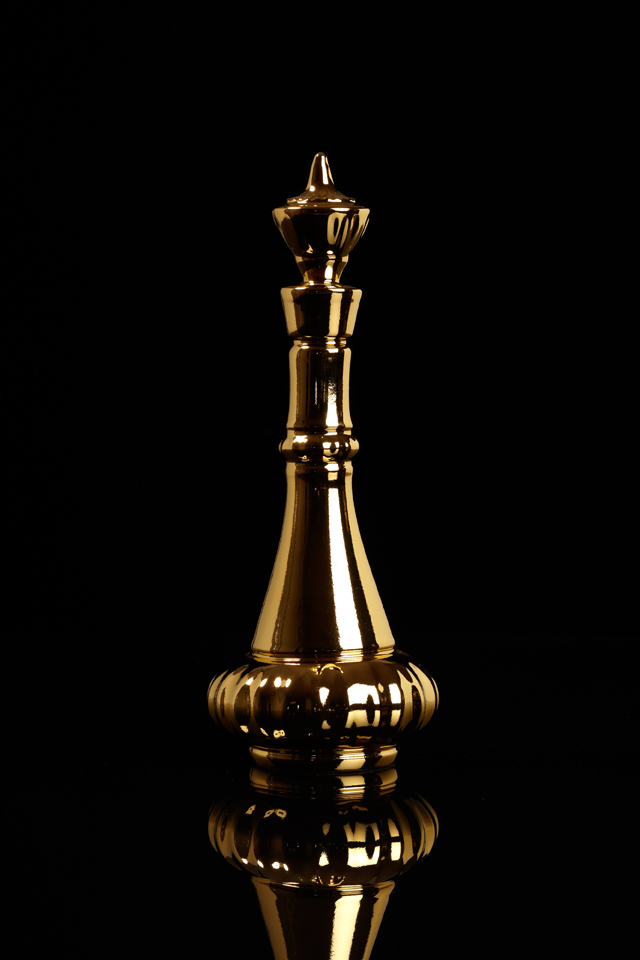 Jinn Vessel Gold
6cm x 35cm
Porcelain
Edition of 8 each+ 1 AP
Aside from its usage in the television show, Eric Parnes notes, the bottle's manufactured intention to specifically serve Haraam (for sinful purpose [alcohol] in Islamic tradition), serves another controversially menacing dichotomy in itself. Reproduced by the artist in porcelain, utilizing a select choice of single colors, the bottle becomes a symbolic fine art sculpture and finds newfound meaning in the exhibition's piercing dual title. In the compelling argument that contemporary art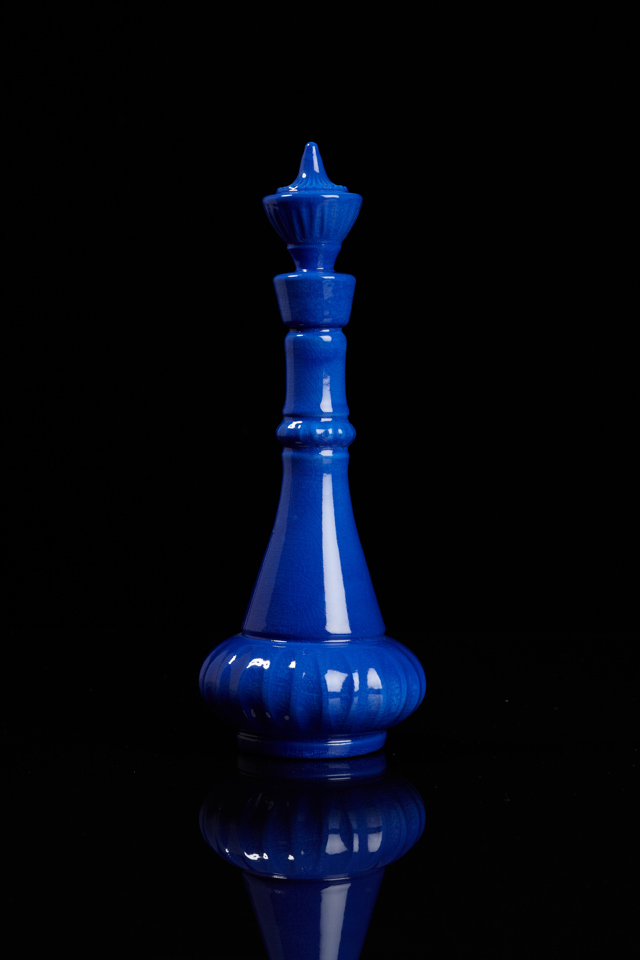 Jinn Vessel Blue
6cm x 35cm
Porcelain
Edition of 8 each+ 1 AP
has replaced the role of new philosophy in today's society, we now may find that reflective imagery, in all sorts of mediums not only limited to painting and sculpture, can teach us much about understanding our past as well as the present state of our human condition. Parnes' aesthetic contribution to the latest evolution of the Jeannie vessel makes the sculpture one of the strongest expressions of Orientalism, in the bottle's overall journey in the West to its current reincarnation as a work of stirring symbolism in contemporary fine art. "The selection of works in this exhibition examines the broader implications of the dynamics between the East and the West, as based in his program," remarks the artist.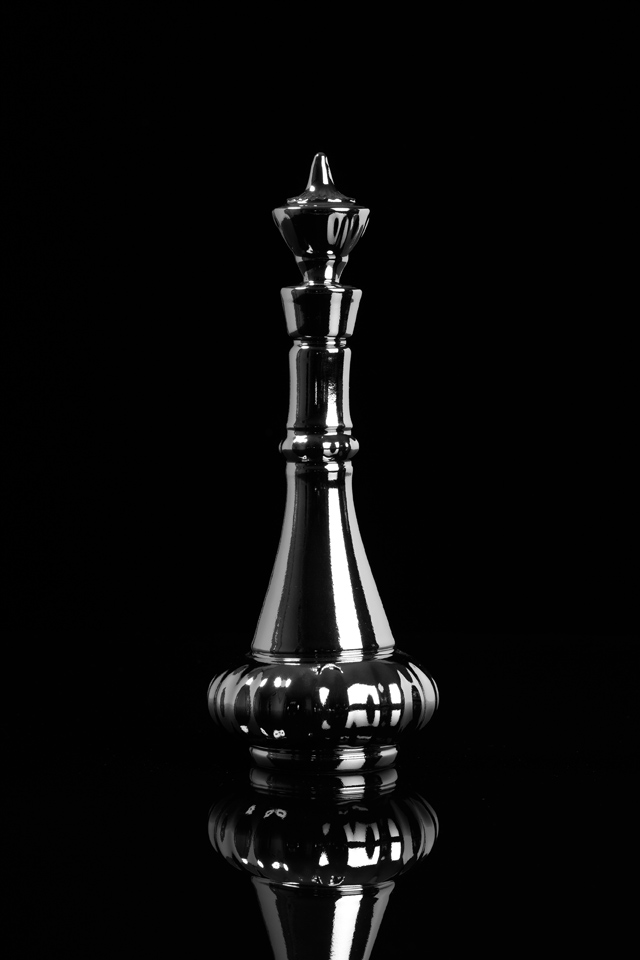 Jinn Vessel Silver
6cm x 35cm
Porcelain
Edition of 8 each+ 1 AP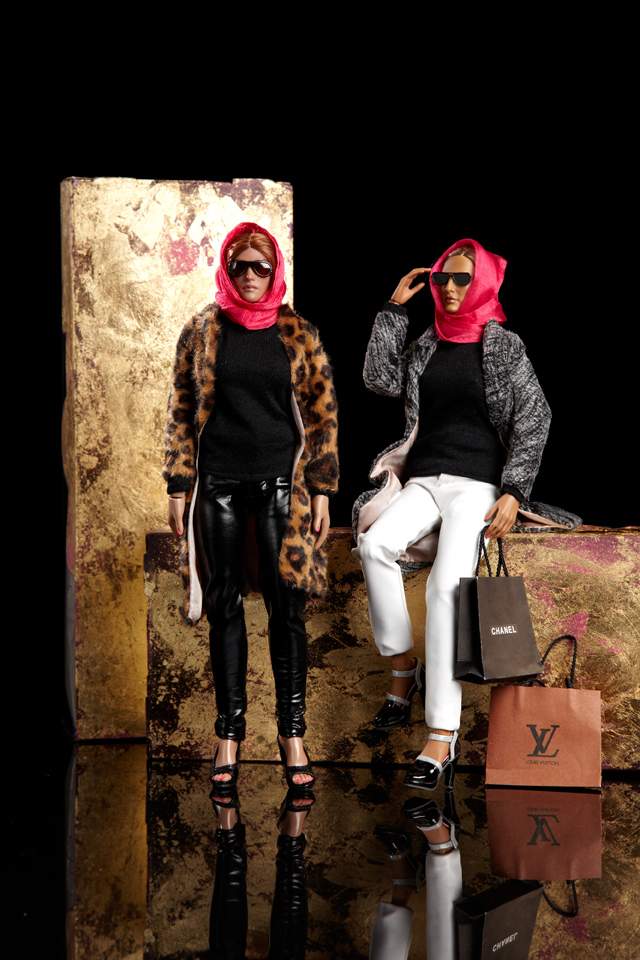 Neo Orientalist™ Aroosak I to VI
12cm x 7cm x40cm
Fabrics and Mixed Media
Edition of 3 each
Another piece further explores the coexistence of fantasy and reality. In a fine art installation sculptural piece, utilizes the familiar image of a doll, appears to hint what an actual Jinn may look like using the common fashion senses of the contemporary Middle East, instead of mimicking the I Dream of Jeannie character. The Jinn is beautiful, inviting, yet at the same time, exerts a certain sense of possible vexatious danger. These pieces additionally demonstrate the artist's frequent and intentional use of toy-l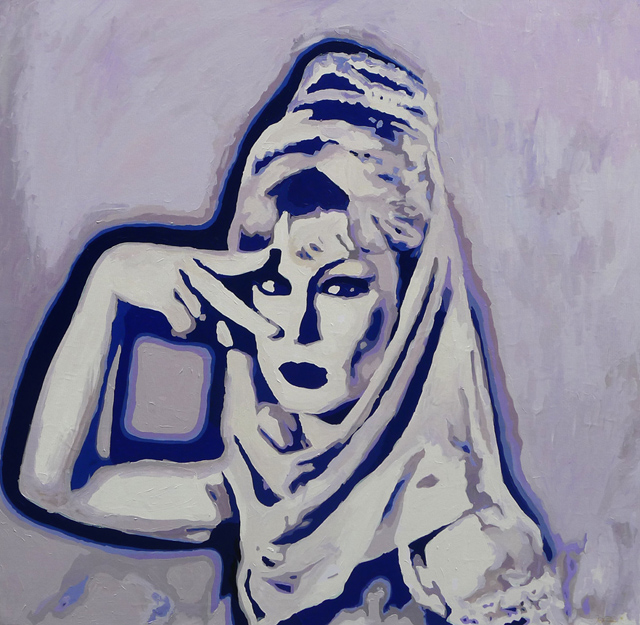 "Of Visions of Jinn II"
Acrylic on Canvas
140cm x 132cm
Two large scale paintings, intentionally executed in acrylic, further magically finesse with the theme of the Persian expression "of visions of Jinn." The seductive gaze of its subject pulls us into the enchanting mystery of a beckoning genie inviting us into an unknown world of possibility. The paintings' excellent imagery captures this absorbing, intangible spirit as a phylactery of sorts.
Together, the group of works seen in the exhibition I DREAM OF JEANNIE / I SEE DEMONS collectively showcase an artist's meaningful examination of Neo Orientalism™ in recent history; and how this particular television phenomena has unexpectedly cast a powerful, enduring spell that continues to affect the world's imagination of the East. Similar to the mystical character Jeannie having been released after 2,000 years in a bottle by a modern astronaut, as a contemporary visionary explorer Eric Parnes takes us with him on a fascinating journey to reopen the magical in our own present time.
Joel Ney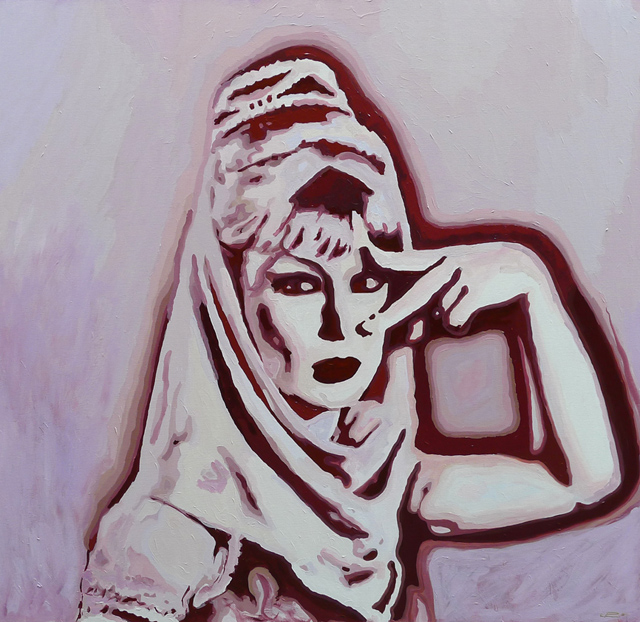 "Of Visions of Jinn I"
Acrylic on Canvas
140cm x 132cm